Queen City Running & Walking Club provides an excellent training option for the Cincinnati area. Organized by a number of experienced and familiar coaches, we offer a variety of training programs at a quality price. Please contact us if you have any questions or would like to learn more!
Contact
Joe Brinkmann, Founder & Head Coach
E: joe@queencityrunning.com
T: 513.686.0094
Meet our Marathon Coaches!
Co-Head Coach & 10:30-11:00 mile pace. Donna is in her 2nd year as the leader of our Marathon group and takes tremendous pride in it and its organization. She is very driven both as a runner and a coach. With 9 marathons under her belt, she has still found time to compete in two 12-hour endurance races and has run every day for the past 5 years.
8:30 mile pace. Kelen is coming back for his 2nd year of coaching with QCRC and was a tremendous addition in '17. He has 8 marathons under his belt along with a 3:29 PR. He is also a proud father of 2 and a XC Coach at Loveland HS.
9:30-9:45 mile pace. Tina is a veteran of 6 marathons (PR 4:03) and a dozen half marathons (PR 1:51). Having just completed her 1st season with QCRC as a half marathon coach, Tina decided to jump all the way into the pool and join the marathon coaching staff. Later in '18, Tina is going for her 1st Half Ironman in July!
10:30 mile pace. Safe to say, Jessica will not take a backseat to Michael or anyone on the energy front. She is high energy regardless of when and where you meet her. And besides, she is a pretty good runner too! She has completed 15 marathons and a few Ironman events as well. Oh BTW, she is getting married in September!
2:1 Run/Walk. Brittney is coming back for her 2nd season as a marathon run/walk coach and we are very glad to have She led a very organized group in the Fall and is looking forward to sharing her past experiences with those that join her this year. From what I hear, don't challenge her to a chicken wing eating contest!
Co-Head Coach & 7:00-7:30 mile pace. Brian is our front of the pack coach, and always has something to say…in a good way! His two main accomplishments in '17 was to get Lauren to marry him and to BQ at Indy with a 3:00 marathon time. As for '18, his proudest moment is becoming a father!
9:00 mile pace. Gary is one of our 'seasoned veterans' with 35 marathons and many, many miles of running on the books. In spite of his awkward gate, he is notorious for closing out the last 2 miles of a long run at a blistering pace.
Anywhere from 9:00-10:00 mile pace. Sarah is relatively new to us, but brings a good history with 17 completed marathons and a 3:53 PR. She is very flexible and will very likely be helping fill a gap within the pace range she runs. On a personal note, she is not a big fan of Cincinnati Chili…not sure why?! Maybe you can find out.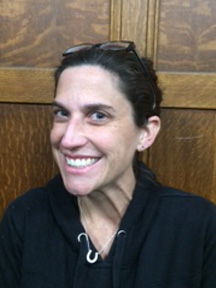 This is Katie's 1st season as a coach with us, but she is no stranger to the group as she has been with us the last couple of years. Now a 3-time marathoner, Katie will provide valuable experience to those around her.
90:30 Run/Walk. Jenni is coming back for her 2nd Pig Marathon coaching stint with us and she promises to be on her best behavior. She has over 30 half marathons to her credit and this will be her 3rd marathon which means she has done this before. If you happen to be part of Jenni's group, you won't regret it!
7:30-8:00 mile pace. Patrick is another one of our front-of-pack coaches with over 20 marathons under his belt. He has been with QCRC since its inception, is the proud owner of a 3:09 PR and thinks that he is Joe's Favorite Coach!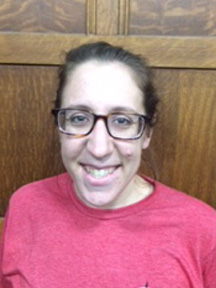 9:15 mile pace. Rose is moving into her 2nd year as a coach with us as well. She has completed 6 marathons and has continued to improve each time out. Away from the group, she really enjoys doughnuts, which is a perfect match with her being a dietician.
10:00 mile pace. Michael is a one of a kind coach who brings a wealth of experience and energy to the team. He has 6 marathons and 13 years of running with Joe as his main attributes. He has been on a PR kick lately and felt that Pig'18 was one he could not pass up. Even though he is a Steelers fan, we still like him!
11:30 mile pace. We are very blessed to have Margaret with our group. She has a unique resume with 11 marathons, a 3:27 Marathon PR, and the experience of running Boston in the late '70s when she was among a very select group of women to do it at that time. Needless to say, she has a wealth of experience to draw from and will help keep you accountable to others in the group and yourself.
7:30-8:00 mile pace. John is starting his 2nd year with Queen City and is a transplanted P&Ger who moved here recently from New Jersey. With over 20 marathons on his resume, John is a great resource for all in the group.
9:30-9:45 mile pace. Bob's long distance resume is very likely unparalleled in the Greater Cincinnati area. To date, he has done over 150 races of marathon distance and beyond. Unfortunately I don't have enough space to go into detail here, so run with him and you can find out all about them. AKA King of the Bob-Cats!
10:00-10:30 mile pace. For Kelly, Pig '18 will be her 1st marathon, but despite her limited marathon experience, we added her to the mix based on her excellent track record as a QCRC half marathon coach for the past 3 years. She is very organized and does a fantastic job of shepherding her flock. And I heard she can knit anything!
3:1 Run/Walk. Like Kelly, this will be Julie's 1st marathon, and she also is moving up from our half marathon coaching ranks. Julie has done very well as a half coach and wanted to help lead her group and others to the summit by completing their marathons together. Ask her what SDJ means!